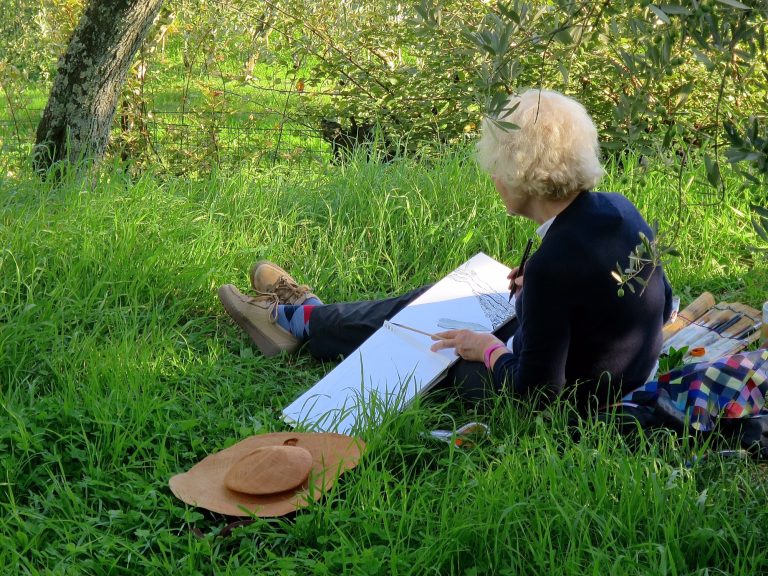 ELISABETH PHILIPS-SLAVKOFF
Born 1950 in Vienna, Austria
elisabeth.slavkoff@a1.net
After an international career as lawyer, diplomat and European official became a full time artist in 2001.
2005 MA from Courtauld Institute of Art, London
2012 Studied Calligraphy and traditional Chinese painting at the China Academy of Arts in Hangzhou
2015 Artist in Residence at the Art Students League in New York with the painting project The Dao of Nature
2017 Publication of Die Weisheit des Laozi (Bacopa Verlag) together with Wang Jing, an illustrated poetic translation of the Dao De Jing from Mandarin into German.
2018 Reconnects with Iberoamerican culture and her friend and former Professor of Modernist Poetry, the painter-poet José Antonio Cáceres whose Autosugestión, Poesías completas (Editora Regional de Extremadura, Mérida) inspire a series of watercolours Dialogo con un poeta (Visor Libros).
Other publications
Chinese Intellectuals in Yang Fudong's Work, A Western View, 2004 (Exhibition catalogue for Yang Fudong:
Alternative Modernity: Contemporary Art in Shanghai, 2005 (www.academia.edu)
Von der Propaganda zur Modernen Avantgarde: Chinas Revolutionskunst und ihre Symbole
(Essay, "Die Kultur der Kulturrevolution", Snoek Publishers, Gent)
Faszination China ( Exhibition Catalogue, 2013)
Exhibitions in Belgium, Austria, US, UK
Languages: German, English, French, Dutch, Spanish, Mandarin, Italien (basic).